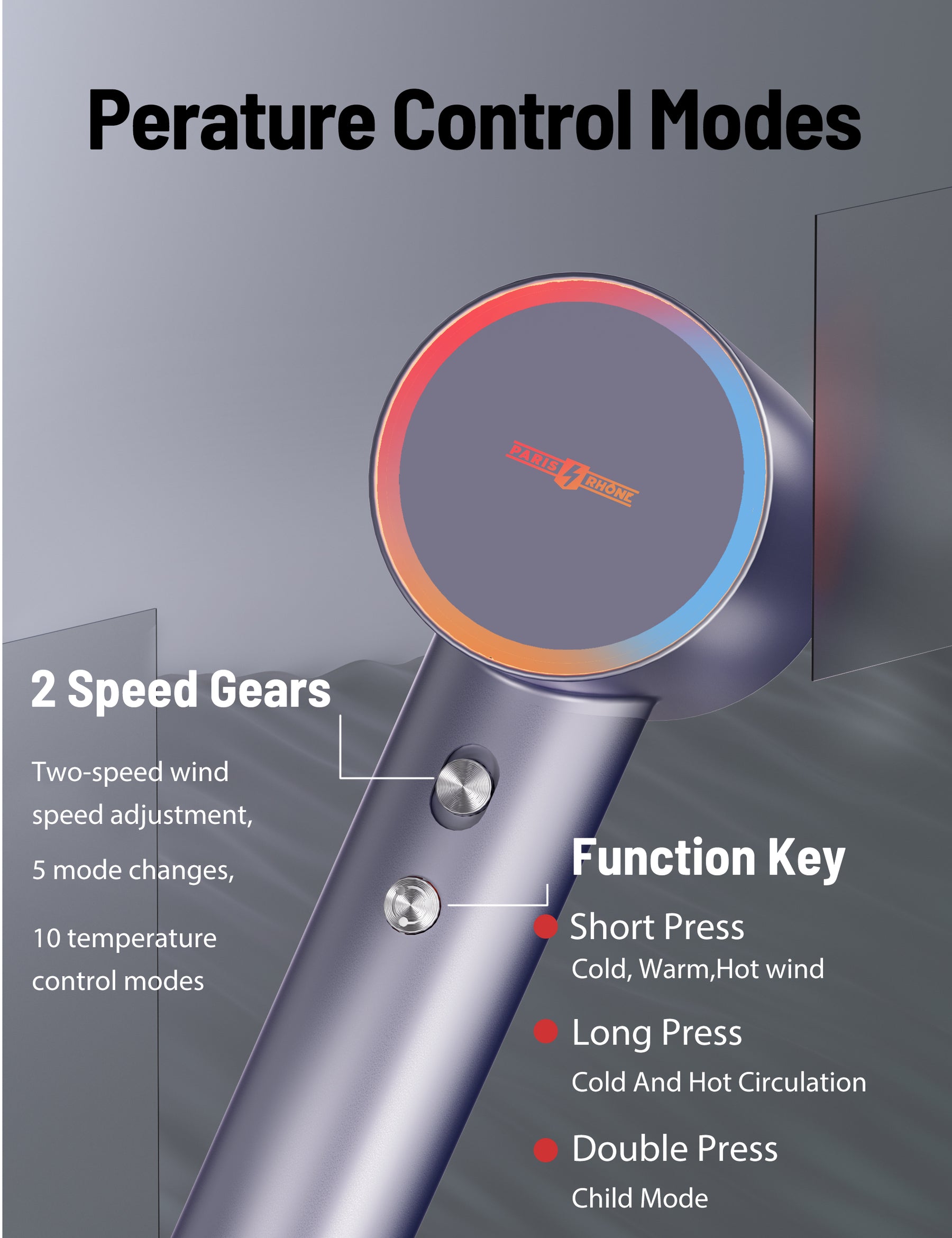 High-Speed Negative Ionic Hair Dryer PCA1001
1.High Rotational Speed: This hair dryer boasts an impressive 120,000 RPM, ensuring fast and efficient drying, saving you valuable time in your daily routine.

2.Millions of Negative Ions: With a built-in negative ion generator, this hair dryer releases 3 million negative ions per second, helping to reduce frizz, static, and leaving your hair looking silky and smooth.

3.Child-Friendly Mode: Equipped with a child mode, this hair dryer ensures a gentle and safe drying experience for kids, making it ideal for the entire family.

4.Ultra-Lightweight Design: Weighing in at only 370 grams, this hair dryer is incredibly lightweight and portable, making it perfect for travel or on-the-go styling.

5.Versatile Temperature Settings: Featuring ten adjustable temperature modes, you can customize the heat to suit your hair type and style. Plus, the colorful LED lights provide an intuitive display of the selected temperature, adding a fun and stylish touch to your hair routine.

Free Shipping for Orders Over $50
30-day Return & Refund Service
2-10 Days Delivery from Local Warehouses