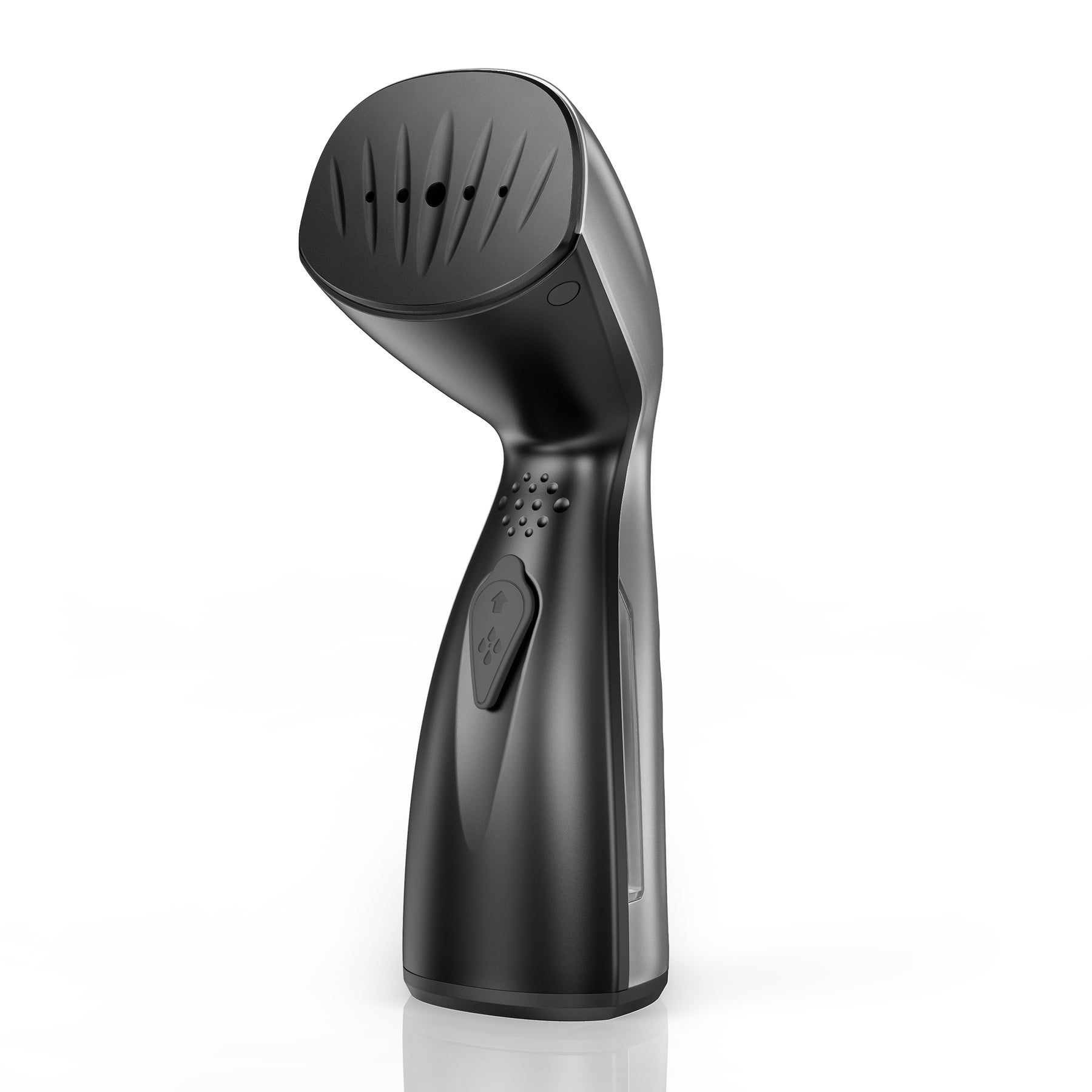 ASPIRON®STEAMER FOR CLOTHES IS001
*Fast & Efficient De-Wrinkling: The handheld travel steamer for clothes quickly heats up in 25s; the 3.38oz water tank provides 10min of steaming; the clothes steamers with built-in electric pump and big steam plate produces powerful and even steam for wide coverage
*360° Leakproof: Engineered for safety, the compact travel steamer for clothes enables you to steam horizontally or vertically without dripping or leaking; plus, stand up steamer doubles as an iron without burns or scalds for secure operation
*Fits Most Fabrics: The travel steamer for clothes fabric wrinkle remover comes in handy whether you are at home or traveling; accommodates various fabrics including wool, Nylon, cotton, T-shirts, jeans, curtains, and delicate fabrics like silk and lace
*Light & Portable: Thanks to the travel steamer for clothes compact and lightweight design, this clothes steamer with minimal footprint is easy to store and carry around; the 5.9ft long power cord allows effortless movement for steaming beddings
*Stylish Design: The trendy and non-slip texture at the back of the best travel steamer for clothes makes it a perfect gift for your family and friends; it includes a measuring cup, a static brush, and a storage bag for maximum convenience

Free Shipping for Orders Over $50
30-day Return & Refund Service
2-10 Days Delivery from Local Warehouses
Description
Customer Reviews
Shipping & Returns
Efficient & Effortless Steaming
Remove wrinkles from fabric and feel confident in your outfit with the Aspiron handheld garment steamer. Thanks to the 25s fast heating and large steam nozzles, the compact steamer pumps out powerful steam to quickly and evenly tackle wrinkles and refresh your clothes. Suitable for a variety of fabrics including wool, cotton, silk, Nylon, and more.
25s Fast Heating
Leakproof Design
Powerful Steam Output
10min Continuous Steam
100ml / 3.38oz Water Tank
Compact & Portable
Large Steam Plate
Designed with big steam plate and nozzles, the steamer efficiently smoothes creases to perfect your garments.
Trendy & Non-Slip Texture
The exquisite texture makes the steamer stable to hold as well as adding a touch of style to your space.
3.38oz Visible Water Tank
Clearly view the water level and refill the water tank with the right amount of water for continuous steaming.
Long Power Cord
The 5.9ft long power cord provides sufficient reach for conveniently steaming drapes and beddings.


25s Fast Heating
The steamer is ready to steam in 25 seconds. The indicator flashes red while preheating, stays red when finished preheating, and flashes green when you press the button.
3 Practical Accessories
The measuring cup is for precise refilling. The static brush helps remove dust from clothes. The velvet bag comes in handy for storage.