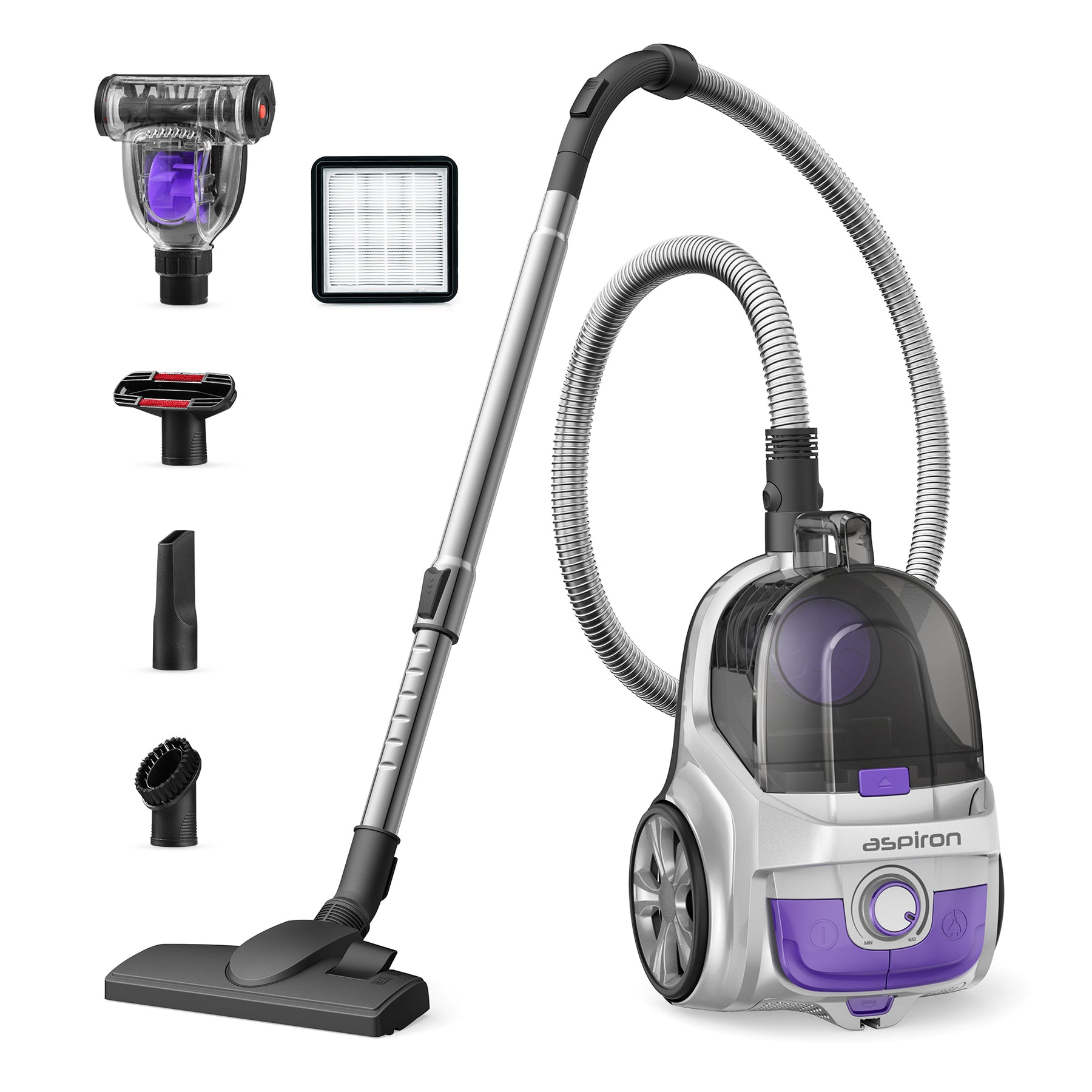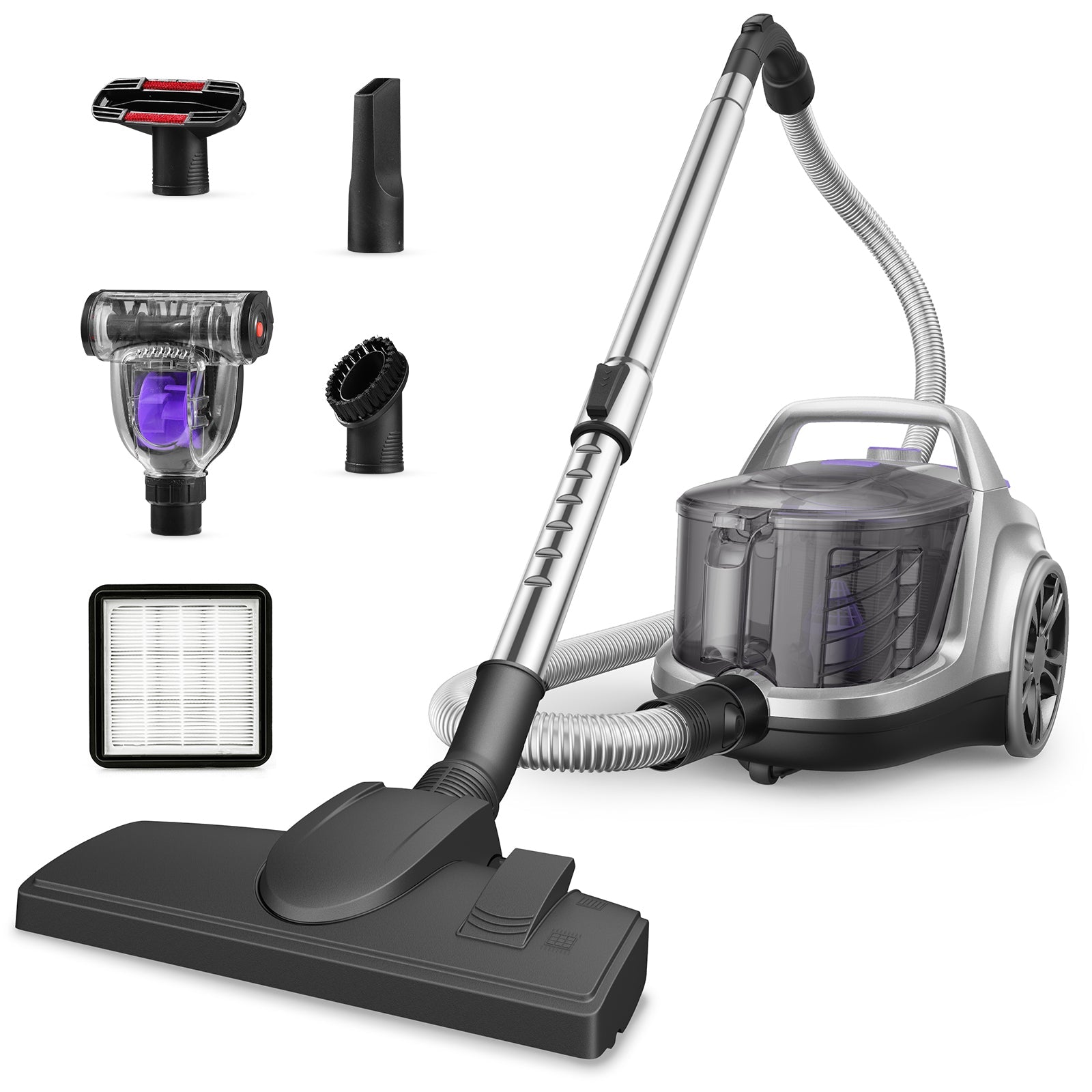 Free Shipping for Orders Over $50
30-day Return & Refund Service
2-10 Days Delivery from Local Warehouses
ASPIRON® 1200W Lightweight Bagless Vacuum Cleaner CA006, 3.7QT Capacity

Customer service details tab

Over 455AW/24Kpa of Strong Suction with 5 Versatile Tools
20Ft Long Power Cord with Automatic Cord Rewind
3.5L/3.7Qt Bagless Washable Dust Cup
Free Shipping for Orders Over $50
30-day Return & Refund Service
2-10 Days Delivery from Local Warehouses
Washable Dust Cup
All the components of the dust cup, except the outlet filter, are washable.Simply detach the dust container,empty and rinse for reusability.
Height Adjustable Wand
The telescopic wand can be extended up to 30.7 30.7 inches, so you can adjust it to the perfect height for effortless cleaning - no need to stoop.
Large Cleaning Radius
The canister vacuum cleaner boasts an exceptionally wide 29.5 ft cleaning radius thanks to its 16-foot, extra-long cord with automatic rewind.
Powerful Cleaning
The bagless vacuum is versatile and capable of tackling pet hair, dust, and particles on various surfaces like hard wood floor, carpet, upholstery, etc.

Ideal for precision dusting and cleaning in tight spaces, electronics, and delicate items.

Designed for reaching tight spaces, it excels at cleaning corners, car interiors, and narrow gaps with precision.
Perfect for cleaning fabric, couches, and curtains, effectively removing dust and debris while preserving their appearance.

Designed to remove pet hair and dander from upholstery and carpets with powerful rotating brushes, keeping your home clean and fresh.
Benefits for Pet Families
Vacuums large dirt particles, deep cleans carpets and removes dirt from walls.
3-Stage High-Efficiency Filtration
The hygienic HEPA filter traps the most damaging particles and prevents secondary pollution.
(Note: We recommend replacing the filter element every three months.)
Clean Anywhere
The flexible brush head and telescopic wand can easily clean the dust under the bed.
Handles a variety of stains and trash
Effortlessly clean anywhere, whether it's dust, hair, food scraps or pet waste.
What's in the box
1 x Floor Nozzle
1 x Canister Vacuum Cleaner (Model: AS-CA006)
1 x Crevice Nozzle
1 x Pet PowerMate Attachment
1 x Small Dust Brush
1 x Upholstery Brush
1 x Power Adapter
1 x User Guide