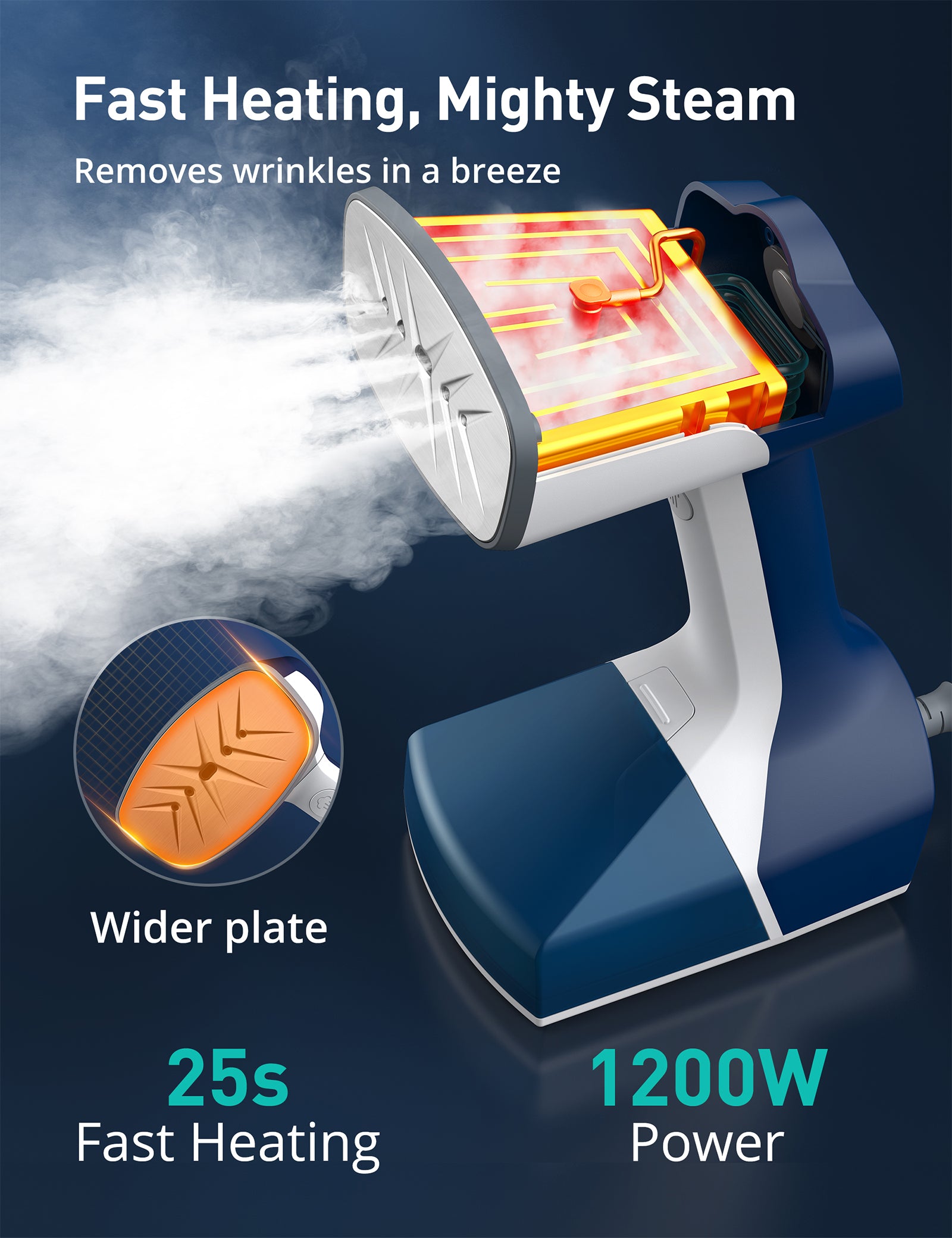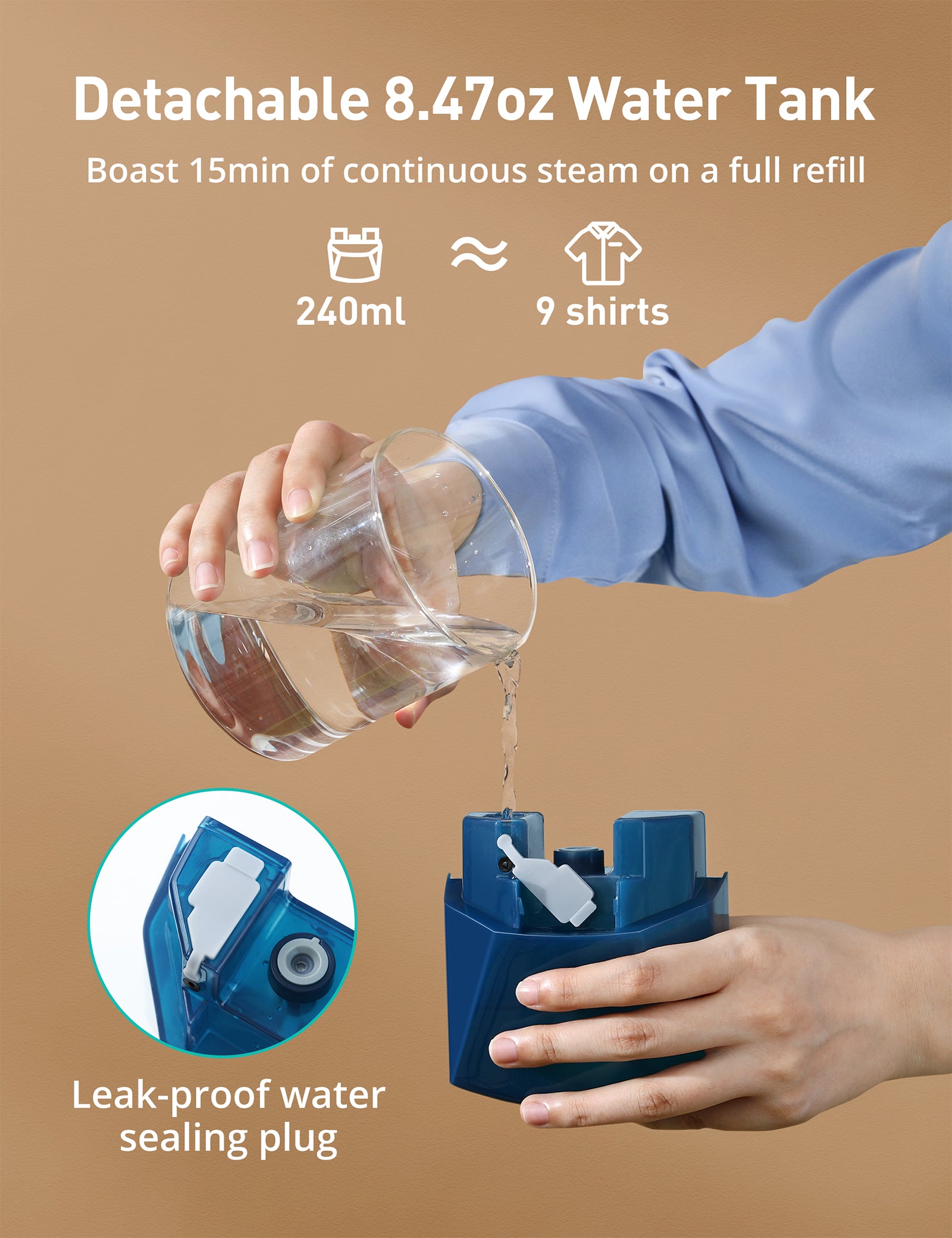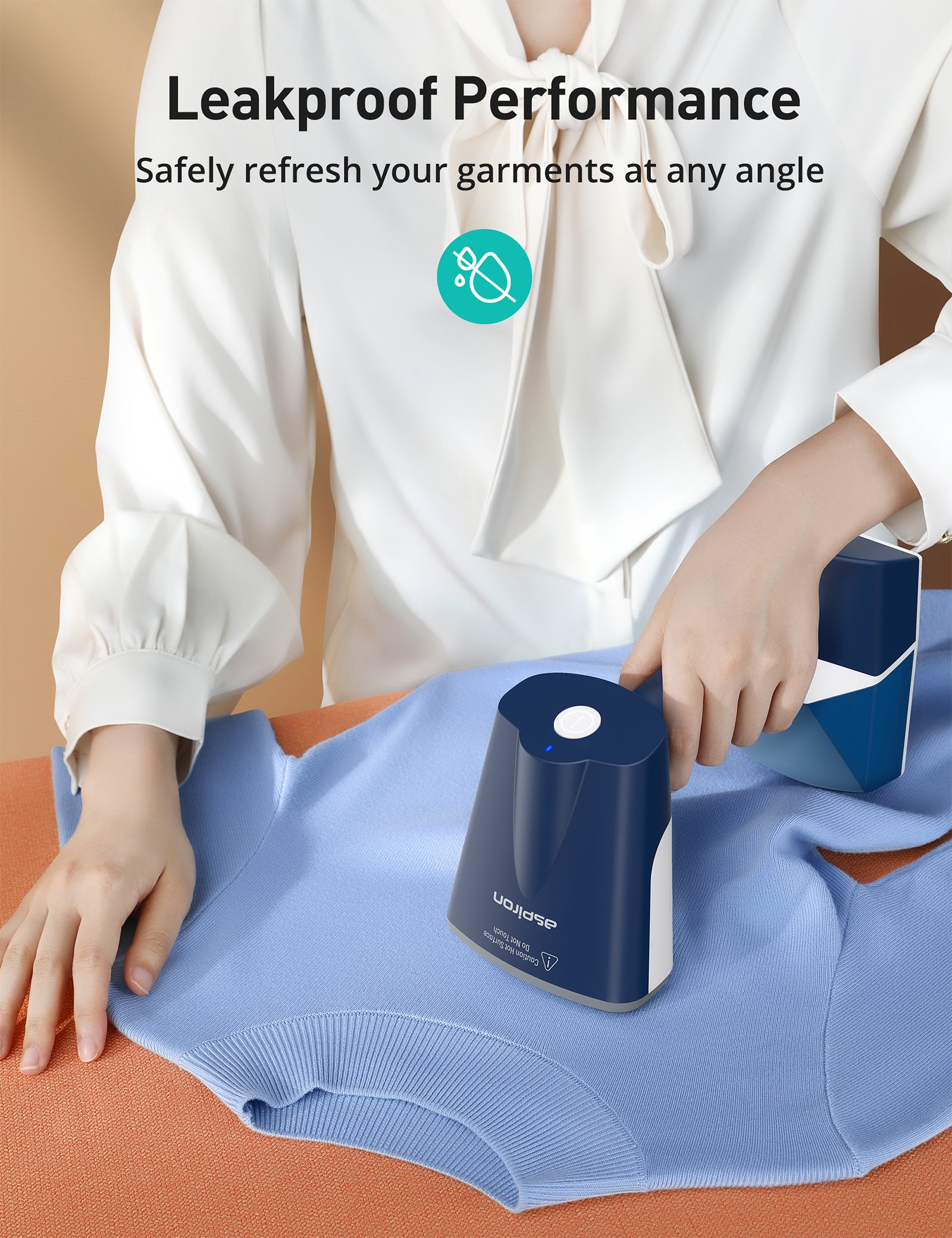 ASPIRON®STEAMER FOR CLOTHES IS002
*Ready to Steam in 25s: The 1200W handheld garment steamer heats up in just 25 seconds before delivering a powerful steam that efficiently removes wrinkles and stubborn kinks from clothing
*Steams Most Fabrics: Designed to steam your entire wardrobe, this portable device easily handles wool, cotton, and nylon material, no matter if it's t-shirts, jeans, bedding, or even curtains
*Smooth Steaming: Get the perfect amount of steam, just press the steam button to release a hot, cloudy vapor; the garment streamer also works without steam if your clothes are already damp
*No Leaks, No Refills, Just Steam: With a huge 8.4 oz tank, enjoy up to 15 minutes of continuous steam without needing to refill; you can also steam in any direction without water leaking out of the tank
*Professional Steaming At Home: Efficient and professional, the stainless-steel plate provides a wider steaming area to iron clothes quickly so you can focus on other things

Free Shipping for Orders Over $50
30-day Return & Refund Service
2-10 Days Delivery from Local Warehouses
Description
Customer Reviews
Shipping & Returns
More Steam, Less Refills
The huge 8.47oz water tank is large enough to hold enough water for a long 15 minute steaming session without the need to frequently refill. Simply fill with water and turn on, and within 25 seconds the Aspiron Handheld Garment Steamer will be ready to remove wrinkles and correct creases. The leakproof design and wide plate let you handle a wide variety of fabrics, not limited to wool, cotton, silk, nylon and more.
25s Fast Heating
Leakproof Design
Powerful Steam Output
15min Continuous Steam
240ml / 8.47oz Water Tank
Compact & Portable
Fast Wrinkle Removal
Heats up quickly and generates a burst of strong steam to penetrate fabric, leaving them tightly pressed and wrinkle-free.
Release Steam On Your Command
For continuous steaming until your clothes are nice and moist, just press the dedicated steam release button.
Lightweight and Portable
Unlike heavy irons, this handheld garment steamer boasts a compact profile that's easy to lift, steam, and store.
More Space To Steam
The 5.9ft long power cord gives plenty of room to steam even large fabrics like drapes and bedding.
Steams In Less Than Half A Minute
Simply press the steam release button after the blue LED indicator flickers for 25 seconds and you can begin steaming.
Easy-Refilling Water Tank
The spacious 8.47oz tank can be quickly removed and refillled; easily attach it back with just the push of a button.